Hello,
I'd like to know whether there is a preferred setting through the NVIDIA Manage 3D settings page, specifically for Planetside 2. I have a rather low end computer and I play on lowest settings + render @ 55%. I have just installed the newest beta nvidia driver (310.61), I noticed an increase in performance.
Now as mentioned before, I'd like to know whether one of you knows what best to do with the following settings:
(@ the program settings tab, you can manage settings per installed program. i.e. Planetside2.exe)
Another example: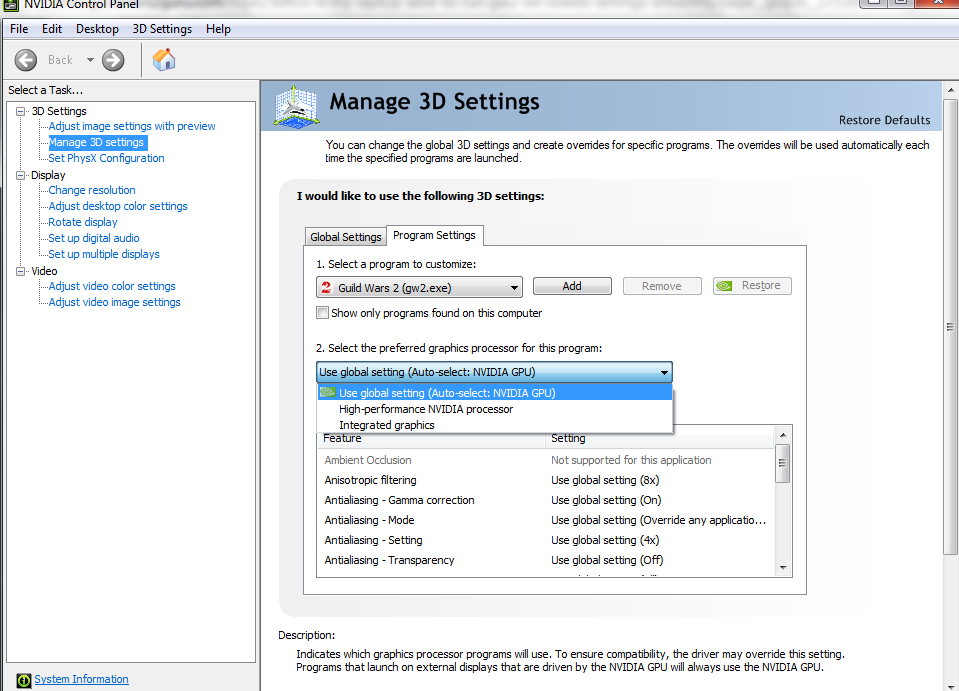 Is there an ideal setting? I have everything @ default now. Let me know what settings give best performance.
Cya
A